Welcome To Queen Spa and Hammam Baner Pune
Body Massage in Baner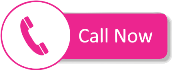 ---
An oasis of tranquility to rebalance your mind, body and senses, The Queen Spa and Hammam offers a collection of traditional Indian Massage and modern rejuvenation treatments. Additionally, the spa features an exclusive Sauna and Hammam with separate sections for men and women, where guests can rejuvenate and dispel the rigors of travel.

A massage is a form of therapeutic treatment, widely acknowledged as one of the popular alternative therapies used around the world. In today's day and age, owing to our demanding and stressful lifestyles, one needs rejuvenating treatment to unwind and relax before getting back to the grind.

Body massage parlours specialise in offering varying types of massages for men and women. Massage therapy manipulates the muscles, joints as well as the deep tissues of our bodies. A Swedish body massage can aid in reducing muscle tension as well as improving blood circulation.